High Quality Veterinary Care
At Kingdom Animal Hospital, we strive to provide high quality veterinary care for small animals, exotics, and pocket pets. We provide intensive care and hospitalization for sick and injured patients and day time emergency care.
General services include general health examinations, vaccinations, medications, surgical procedures including spays and neuters, boarding, and general dentistry.
Other amenities include digital radiography, ultrasonography, and in-house blood and urine analysis.
In addition, we offer reproductive services including breeding timing, artificial insemination, semen collection, evaluation, and frozen storage
Our Facilities
Digital Radiography
Digital Radiography is a more advanced form of X-Ray where digital sensors (as oppose to traditional x-ray film) are used to capture the x-ray image.
By utilizing digital (computer) technology to capture the image, x-rays taken in our digital radiography lab are high resolution and can easily be manipulated and viewed to ensure that your pet receives the best diagnostic service possible.
Ultrasound
An Ultrasound is a medical imaging procedure where high-frequency sound waves are used to map the internal structure of the body. An ultrasound machine produces sound waves and records their reflection from the body. The machine then creates a visual image that our doctors can use to "see inside" your pet.With this technology, our doctors can diagnose a host of ailments and/or conditions that may be affecting your pet including muscle and tendon problems, pregnancies, and growths and cysts. Kingdom Animal Hospital maintains an ultrasound machine on-site meaning your pet's doctor has access to this machine whenever it is needed.
---
Full In House Lab
Complete Blood Count (CBC)
Blood Chemistries
Electrolytes (Sodium, Potassium, and Chloride)
Urinalyses
Feline Leukemia
Feline Immunodeficiency Virus
Heartworm
Canine Pancreatic Lipase
Canine Parvovirus
Progesterone
Brucellosis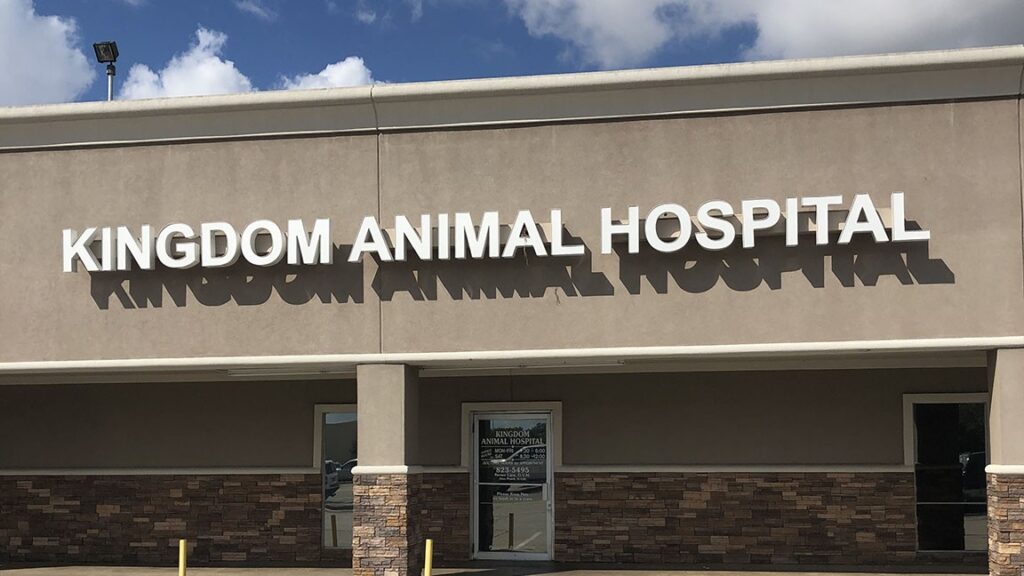 ---